\<a href="http://www.judithbastiaanssen.com/2002Australia/photos/fraser/fraser08.jpg"" target="_blank" rel="noopener noreferrer">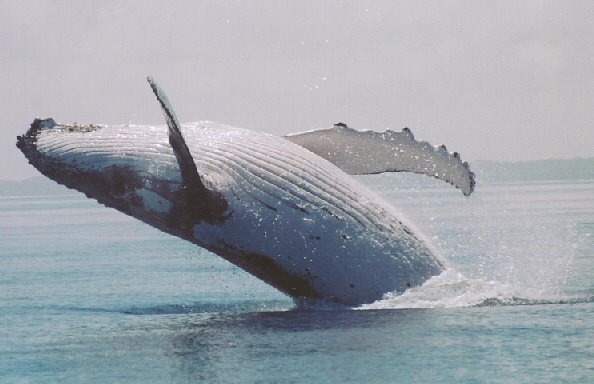 The seas are filled with humpbacks, both breeding and nursing. If you go in the water, you can hear them a little if you're on the surface, but if you can swim down 5' or so, it can be unbelievable.
Yesterday, we were at Kekaha Kai and a whale swam by about 50 yards away (did I see it underwater? No, I did not. Darn.). They were breaching and slapping tails all over.
Plus, we get surf, but it's very user-friendly (maybe 2-3'). So tall enough to ride, but small enough to swim through very safely. Kekaha Kai is a hot place to go boogie-boarding and I was actually swimming around inside the waves, watching people take off.
Which was cool until my camera flooded. It was just a cheap submersible disposable from Longs, but still, what a rip. Good thing that whale didn't swim by!