---
---
---
Star Trek uniform wetsuits. Give your least favorite "buddy" the red one: http://bit.ly/8k1bfy #
Microsoft Research Paper describes algorithm for maximizing viral marketing: http://bit.ly/4JMjls #
Microsoft released the Tablet PC in 2003 and everyone is going gah-gah over _prospect_ of Apple Tablet. #squandered_opportunity #
♫ I am …
more ...
---
---
---
Using RAMDisk to Speed Build Times (And it's not an article written in 1988!): http://bit.ly/4nClj0 #
Writing a geotag-reading Twitter Silverlight app #
Can everyone who follows me DM @mlbtraderumors and tell them that I should develop their iPhone app? I'm totally serious. I WANT THAT JOB. #
Full moon …
more ...
---
2009 was definitely a mixed bag for us, as was, I suppose, the "aughts."In other words, life.
Out with the old: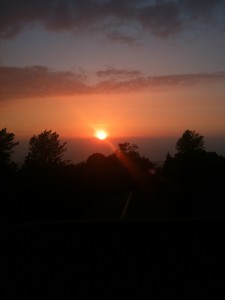 in with the new!
more ...
---
Disassembled Webcam, removed lens, Dremeled film canister and enclosure, and voila! Planetary astrophotography cam! Feeling like Macgyver. #
Hubble just flew between Moon and Jupiter!!!!! Wow!!!! (right place, right time) #
Photo of Hubble passing between Jupiter and Moon (bad exposure, blurry, but what can you do?) http://bit.ly/5ds9G9 #
Just …
more ...
---
---