---
The sun sets today at 5:45PM, a minute later than it's been setting since November 16. While sunrise continues to come later until the solstice, I always think of today as when the day "starts getting longer."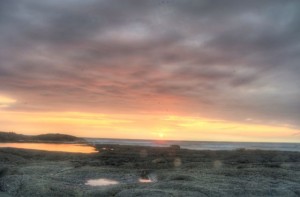 more ...
---
---
---
---
Darryl Taft interviews Luca Bolognese, Group Program Manager for languages at MS, and comes up with some interesting hints.
The lede revolves around MS' plans to make the compilers more "open" (as in an open can of beer) by providing a "compiler-as-a-service" facility. On face value, "compiler-as-a-service" doesn't make much …
more ...
---
---
A cautionary tale from the iPhone market in which a successful app developer discovered that an unscrupulous development house included his product in their portfolio.
I can attest that this happens. I have had direct experience with a component that, in retrospect, was almost certainly stolen and reverse-engineered. When confronted …
more ...
---
Registax needs a VFW H264 compressor in order to process video from the Vado HD camera. After installing DTS x264 Vfw 01.22.2007 things seem to work.
more ...
---
---